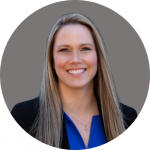 Melissa Washington
Broker/Realtor
Melissa Washington
Originally born in Winston-Salem, North Carolina, I moved to the Charlotte metro area with my family in 1994. I have been proud to call it my home ever since! Growing up alongside the Queen City, as well as living and working in various areas and neighborhoods within the Charlotte region has afforded me the privilege of watching the area grow and blossom into the burgeoning financial, commercial, and social center it is today. That honor has also given me a unique perspective on many popular area neighborhoods including Concord, Harrisburg, University City, Uptown, Dilworth, Southend, and Plaza Midwood, just to name a few!
Upon graduating high school in Cabarrus county, I attended the University of North Carolina at Charlotte (Go, Niners!), receiving a Bachelor of Arts Degree with a double major in Anthropology (the study of people) and Spanish Literature and Language. After graduating from UNCC, I worked various customer service-oriented jobs, including inside sales and dispatch for one of the largest moving companies in Charlotte, which is where I began to cultivate my interest in the real estate industry. There, I found joy in helping families to navigate the often stressful and difficult processes of relocating and settling into new homes and locations. Eventually, I decided to take the plunge and become a licensed real estate broker, combining my interest in real estate with my passion for people and extensive experience in customer service.
As your REALTOR®, I take pride in bringing that passion and experience to the table and ensuring a client-centric approach, tailored to your specific situation, needs, and desires. Through education, negotiation, and advocacy, it is my goal to make the home buying or selling process smooth, exciting, and enjoyable!
When I am not busy brokering the best deals for my clients, I enjoy spending time on the Catawba River; catching a Panthers or Knights game; or checking out new restaurants and hotspots with family and friends.