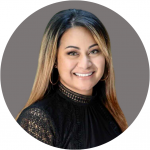 Silika Rose Mansfield
Broker/Realtor
Silika Rose Mansfield
Although born and raised in the San Francisco Bay Area, Charlotte, NC has captivated my heart and has been home to me for over a decade. Whether it's hiking one of the many alluring trails or a night uptown, the Queen City has got it all and everything in between. I am a lover of research and hard work and a heck of a negotiator. As my client, my objective is to embrace your fundamental vision in your buying and selling needs, and bring them to life. I take pride in strong communication and keeping clients educated every step of the way. My husband and my son are my biggest motivation. If we're not at the Y, you can find us at the local creamery.
Our clients are awesome and here is what they're saying:
"Silika treated me like we've been friends forever. My concerns were her concerns. My vision was her vision. My worries and fears were perfectly balanced with her genuine desire to see me through what would have been an extremely stressful life decision without her support. I probably vented to her more than I should have, but she was extremely understanding, compassionate, and focused on what I was dealing with. She intuitively anticipated our next steps, and because of her professionalism and f
…
Read More
riendship, I will be able to build a home and a future with my land purchase facilitated by Silika. I'm so thankful that Silika is the one that was waiting for me on my first visit to what is now my property. She's more than a realtor, she's family!"
Read Less