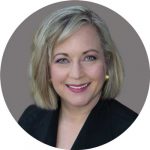 Hasty Millen
Broker/Realtor
Hasty Millen
I have lived in Charlotte for over 20 years. During my time as a Realtor, I've become an expert in Charlotte's Center City and South Charlotte neighborhoods. I have two children in the Charlotte Mecklenburg school system and am very knowledgeable about the public and private school options in Charlotte and surrounding counties. In my free time, I enjoy volunteering in the community, exercising, reading, and entertaining friends and family.
Our clients are awesome and here is what they're saying:
"I was in the process of buying my first home and Hasty performed at an exceptional level. Not only did she show me exactly the type of homes I wanted to see, she guided me through the process and helped me find and purchase my first home. I couldn't be happier!"