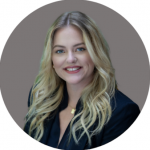 Mackenzie Siek
Broker/Realtor
Mackenzie Siek
Born and raised in Charlotte, NC, I have been lucky to call this prospering city my hometown. As a child, I remember touring model homes with my father who has been a builder my whole life, and this is what introduced me to my passion for Real Estate. I have enjoyed watching Charlotte grow with new local businesses and modern homes, offering more opportunities to our natives as well as non-natives. More recently, I graduated from the University of North Carolina at Charlotte with my BS in Finance. I chose a career in the Real Estate industry because it gives me countless opportunities to meet and help new people, friends, family, and associates in the process of making the best decision in buying or selling their home. In my free time, I enjoy traveling, hiking, and spending time with friends and family. I am grateful to be a part of The Matt Stone Team and hope I can aid you in your Real Estate needs.
Our clients are awesome and here is what they're saying:
"I never do reviews but in this case I will. Mackenzie is nothing but professional, she is knowledgeable and dependable. In today's market, finding a home is extremely challenging. I kept my faith because I believed in her, she was able to find exactly what I was looking for. We closed on a very nice 3 bedroom, 2 bathroom home in a wonderful neighborhood in Harrisburg NC in 17 days. If I had 4 hands, I would give her 4 thumbs up."