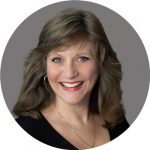 Debbie Scott
Broker/Realtor
Debbie Scott
I have lived in the Carolinas for over 30 years and specialize in properties just outside of the Columbia or Charlotte area. I have 3 grown daughters and now spend my time enjoying my newest hobby, fishing! I am also the current director of the Queen Charlotte Chorus and have had much success in the music world where I am a "Queen of Harmony." I love being my clients' biggest cheerleader, and inevitably, many of my clients end up becoming friends. I'd love to help you buy your next property!
Our clients are awesome and here is what they're saying:
"Right in the middle of the pandemic back in May of this year, I started my 1st time home buying process. God aligned the stars just right and gifted me with an amazing realtor Debbie Scott! Debbie is a realtor that ensures you she's all about your specific needs and wants. What I loved about Debbie is 1st she handled my low budget need with the same level of patience and professionalism she would have on a larger sale. Debbie made me feel completely comfortable as a first time home owner. Debbie
…
Read More
ensured me that we would find the home that was best suited for me and my family. What impressed me most is Debbie encouraged me to take time. She said, "If it takes an entire year for us to find your home, that's ok with me" When she told me that, I knew I could put my complete trust into her ethics as a realtor. Debbie didn't mind driving. One day, she traveled from Charlotte to Western Carolina to South Carolina all with a smile. Debbie is truly a gem and I'm so happy to say I've referred her many times over since my purchase."
Read Less