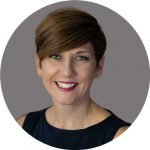 Abby Bjelac
Broker/Realtor
Abby Bjelac
As a native Charlottean, I've enjoyed the better part of 4 decades in the Queen City. I'm naturally drawn to helping others, and real estate has provided opportunities to connect with my community and build strong relationships with my clients since becoming an agent in 2016. I have a degree in Art, a background in staging, and have completed countless renovations. For me, helping you sell your house and find the perfect home is a personal project! My husband, Igor, and I have two sons, Nolen & Nate. They are the funniest people we've ever met! After living all over Charlotte, we've fallen in love with Matthews and have called it home since January 2019.
Our clients are awesome and here is what they're saying:
"Abby Bjelac is the best! She knows everything there is to know about Charlotte, is a skilled negotiator and thrives in a fast-paced market by calmly guiding her clients through all phases of buying and selling. This is a great team overall and I highly recommend them"