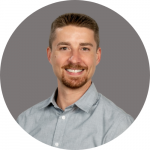 Josh Stone
Broker/Operations Manager
Josh Stone
I am a Broker/Realtor and the Operations Manager for the team. I find my role ever-evolving, but I am in charge of hiring and onboarding, assisting in the day-to-day operations of the firm, keeping our team abreast of the latest technology and industry trends, and expanding our rapidly growing team.
I am originally from Orlando, Florida and now reside in Belmont with my wife and two daughters. We love the small town feel, while only being a few miles from all that Charlotte offers. Prior to moving to Belmont, I called the Hickory, NC area home since graduating college in 2012. I have a decade of experience in education, leadership and training in various capacities and genuinely enjoy helping others. My passion has always been, and always will be, people. I've found real estate to further that excitement as I assist clients and fellow members of our team in making our client's dreams a reality. If you're looking for an agent that is personable, responsive, intuitive, and an outstanding negotiator–look no further.
In my free time you can find me running, cycling, swimming or doing something active with my family and our two dogs, Calvin and Kip. I have completed 20 full marathons, including the Boston Marathon, and am no stranger to tenacity, grit, and follow-through. I look forward to advocating for my clients and further strengthening and expanding this cohesive team as we best serve you.
Our clients are awesome and here is what they're saying:
"Fantastic experience with our realtor Josh Stone! Professional, warm, courteous- he always kept us well informed and sold our home super fast for over asking! Very well spoken, intelligent & trustworthy. So thankful we went with Josh Stone with the Matt Stone Charlotte team."