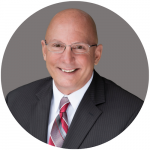 Bill Bisso
Broker/Realtor
Bill Bisso
Bill was born in Emporium, PA and moved to the Finger Lakes Region of NY where he spent his summers on the shores of Cayuga Lake in the little town of Seneca Falls, NY. He played football in junior high and high school for one of top ranked teams in the state and was on target to play in college, however, as it turned out, had bigger aspirations. In 1981, Bill secured a spot as one of the youngest members of the United States Bobsled Team out of Lake Placid, NY. For the next two years, while attending college at Plattsburg State University, he competed both locally and internationally for the US team as well as the US World Cup team.
Upon graduating from Plattsburgh State with a BS in Education and Computer Science, Bill moved to San Diego and started a career in business. A few short years later, family brought him back home to the pristine mountains of the Adirondacks where he settled in Plattsburgh, NY. Bill began a career in law enforcement that spanned 26 years moving up the ranks to Sergeant. While raising a family and working full time in law enforcement, he realize his true passion was real estate. He started and grew a very successful business buying, renovating, and renting properties. The success of his business and in law enforcement allowed Bill to retire at an early age and he moved to Pawleys Island, SC in 2014 where he enjoyed spending time with his wife, kids, golfing and enjoying the beach.
When Bills wife was offered an amazing opportunity in the Charlotte area in 2019, they didn't hesitate to make that move but always knew that the beach was home. While in Charlotte Bill joined Matt Stone Real Estate and quickly excelled. When the opportunity arose for Bill to move back home to the beach area everyone saw that opportunity to bring one of the highest rated Charlotte teams to the beach. Bill and his wife currently live in Murrells Inlet, SC and is excited to bring the Matt Stone Team level of service to the area.
Our clients are awesome and here is what they're saying:
"Bill Bisso was an absolute dream to work with. We were buying a house from out of state and he made the process seamless and stress free. Thanks to Bill we found the perfect house for us from over a thousand miles away. He is caring, responsive, honest, and dedicated. I cannot recommend him enough."